During the UX phase, I noticed that the Academy website has 2 major use cases which change depending on the time of the year. The new design had to evolve with the content to reflect the two "seasons" of awards and programming, respectively.
During the development of the wireframes I had to move fast to sell the concept internally as we were working with a short timeline in proximity to Canadian Screen Week. I made wireframes in balsamiq to demo for the Academy team and, after ideating a few times, we went into production.
From a technical perspective, the Academy website had to be modular in the sense that other Academy employees could access the backend to make updates, add pages, and manage content. Not only did we have to create a functional front-end, we needed to make sure the back-end was usable for other employees in a easy and sufficient manner.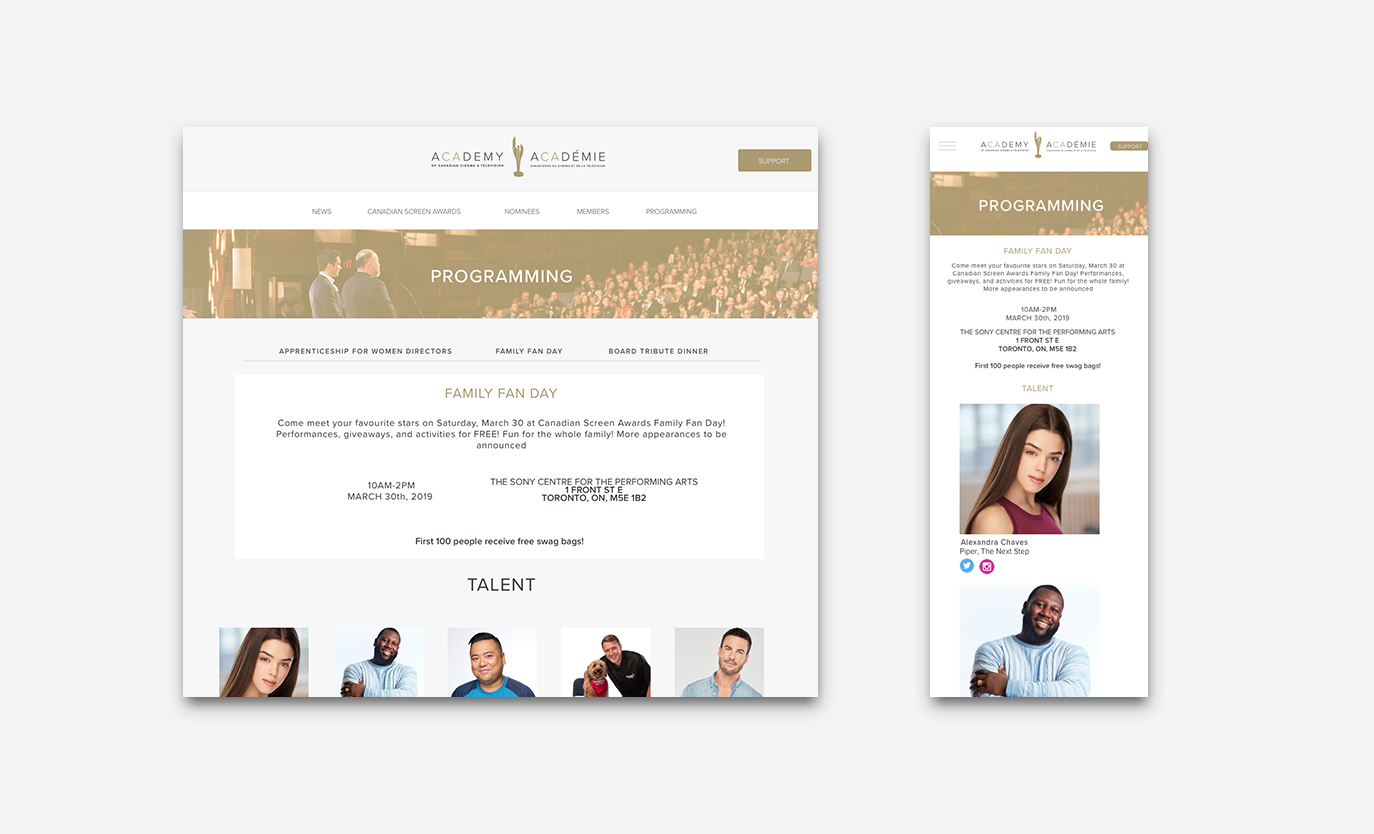 The Academy processes thousands of data points to display its nominee information. Before my arrival at the Academy, the Communications department would spend 100+ hours processing this content. This year I created a system that automated a lot of the processes and saved many hours.